Nicki Minaj has not only had one of the biggest runs as a female rapper, but has big one of the biggest superstars in Hip Hop and Pop. Her brand has goes beyond music in fashion alcohol ventures. But things haven't always gone so swell in Nicki Minaj's career. Here are the Top 10 Worst Moments of Nicki Minaj's Career
10. Calls Out Grammy Producer For Not Being Nominated
After not getting nominated for any 2019 Grammy Awards after submitting 19 submissions to the Grammy Academy, Nicki Minaj took to Twitter the night of the 2019 Grammys to explain to her fans that the reason she wasn't nominated was because she claims she was being bullied by Grammy Producer  Ken Ehrlich.
I pissed off the same man Ariana just called out for lying. Grammy producer KEN. I was bullied into staying quiet for 7 years out of fear. But I'll tell my fans the REAL on the next episode of #QueenRadio they deserve the truth.

Also, CONGRATS to everyone who won last night. 🙏🏽 https://t.co/YjmoIOPt6o

— MEGATRON (@NICKIMINAJ) February 11, 2019
9. Miley Cyrus Beef – Calls Her Out On Stage
Back in 2015, Nicki Minaj was disappointed at MTV for not being nominated for Best Music Video at the MTV Video Music Awards, and she spoke her mind about it stating that race may be involved with the nomination process. Days before the actual Awards, Miley Cyrus did an interview with the New York Times responding to Nicki's disapproval of not getting a nomination. So in response to Miley's interview, after accepting an award on stage Nicki decided to call out Miley in front of the whole world.
8. 2018 Tour Cancelled Due To Alleged Poor Ticket Sales
It was reported in Aug 2018 that Nicki Minaj and Future's "NICKIHNDRXX Tour" was cancelled due to extremely ticket sales. The tour that was to be in North America, featured arenas in cities that had a capacity of 20,000, but for her Baltimore date she alledgely only sold 2,000 seats.
7. Threatens DJ Self For Gossiping And Saying He Liked Cardi B's Album Better
It all started back in August 2018 when allegedly DJ Self was taking shots at Cardi B, and Nicki Minaj got word of it then called Self out for gossiping about Cardi. DJ Self then responded by saying he thought Cardi B's "Invasion of Privacy" album was better than Nicki's album. Nicki Minaj claims Self was mad at her because he wouldn't do his show on New York's Power 105.1 radion station and she then viciously threaten DJ Self on her Twitter by saying "Why wait till I Leave I got some hungry N***** wit me"
6. 'Queen' Album Loses To Cardi B's
'Invasion of Privacy' First Week Sales
Nicki Minaj's 'Queen' album released in Aug 2018 only managed to do 185,000 first week sales, 78,000 in pure album sales and also failed to hit #1 on Billboard, 'Queen' peaked at #2 on Billboard. This was a rough moment in Nicki's career due to the fact that her rising Female rapper rival Cardi B secured 255,000 first week sales with her #1 album 'Invasion of Privacy'.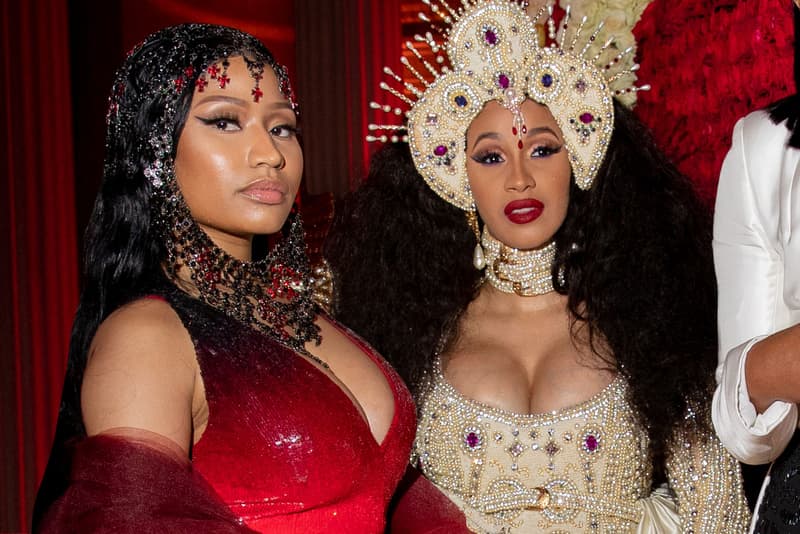 5. Blames Travis Scott & Kylie Jenner's Child Stormi Webster For 'Queen' Not Going #1 On Billboard
After receiving news that her "Queen" album didn't go #1 on Billboard, Nicki Minaj expressed her frustration  with Travis Scott and Kylie Jenner who gave fans an opportunity to see their newborn Stormi Webster by posting a photo of their tour pass on social media. Nicki believes this tactic contributed to her album not reaching #1 on Billboard.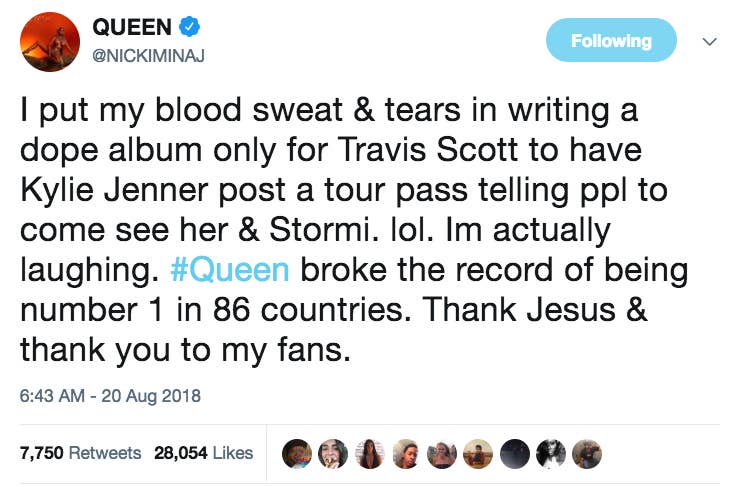 4. Breaks Up With Safaree Samuels After 12 Years
After 12 years of dating, Nicki Minaj and Safaree Samuels decided to call it quits in 2014. Safaree played a key role in her rise to success in music and was there with her from the beginning. Nicki claims the breakup was due to Safaree cheating on her. She would shortly begin dating Meek Mill after.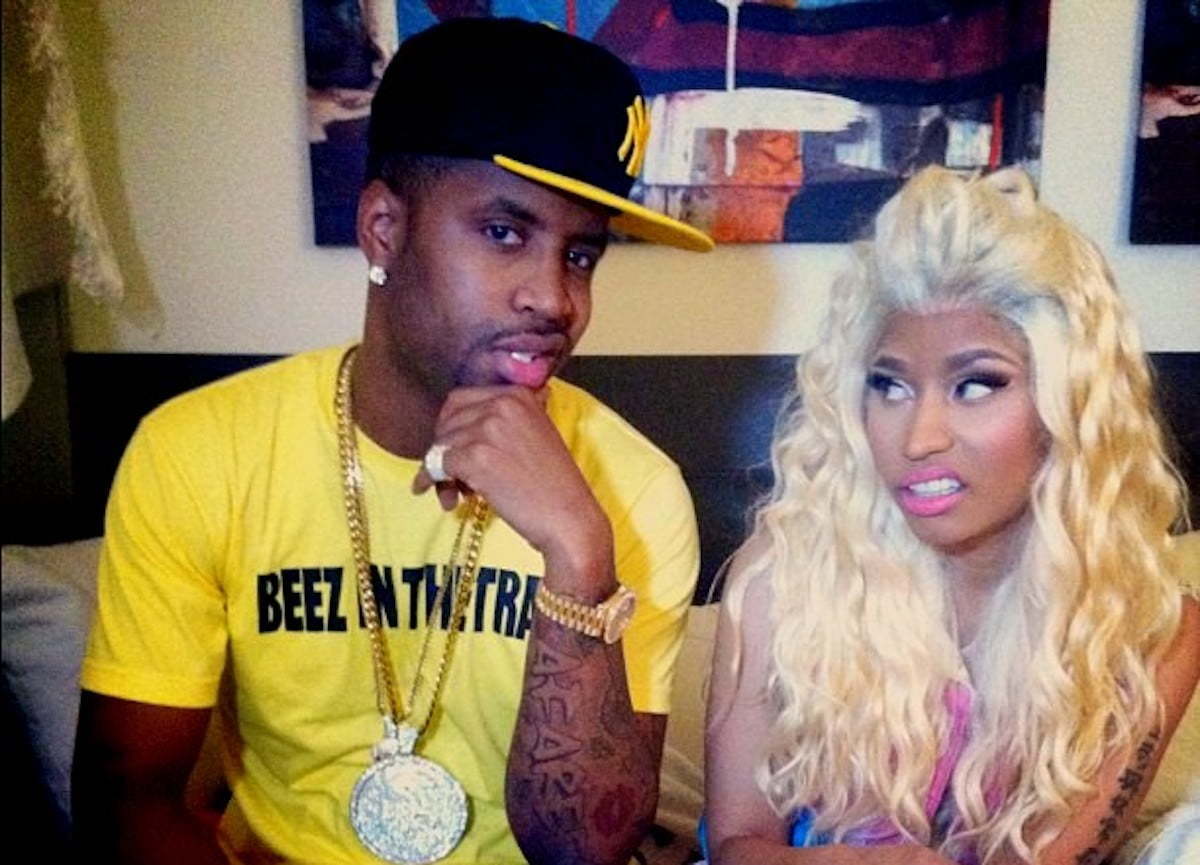 3. Altercation With Cardi B During NY Fashion Week Event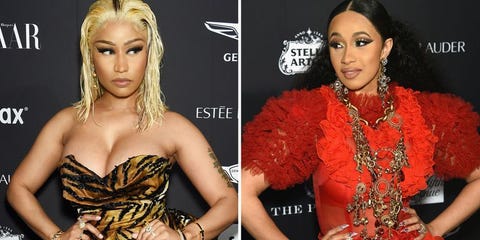 At the 2018 Harpers Bazaar Icons party, Nicki Minaj was approached by her Female Rap rival Cardi B about Nicki allegedly liking disrespectful tweets about Cardi B and her child Kulture Cephus. Cardi launched a shoe at Nicki during the altercation. Nicki would shortly after address the altercation on Queen Radio denying that she would disrespect anyone's child and then dissed Cardi claiming that Cardi built her career off of Payola and sympathy.
2. Brother Jelani Maraj Found Guilty in Child Rape Case
In Nov 2017, Nicki Minaj's brother Jelani Maraj was found guilty of predatory sexual assault on a child and endangering the welfare of a child. The prosecutors involved in the case say Jelani sexually abused a child at a Day Care business in 2015 while her mother was at work. Nicki Minaj received much criticism from fans due to her alleged support of her brother by allegedly paying his legal fees.
1. Remy Ma Drops Lethal Career Threatening "Shether" Nicki Minaj Diss
The WORST moment of Nicki Minaj's career goes to Remy Ma's "Shether" diss aimed at Nicki Minaj. Remy Ma released the track with the Nas "Ether" instrumental in Late February 2017 after her and Nicki would go back and forth at each other dissing each other subliminally until Remy Ma decided to name drop Nicki. Shether is filled with multiple attacks on Nicki from her alleged booty implants, her stealing Remy's lyrics, her lyrics not being as great after breakup with Safaree, and much more.
Get The Latest Stories On Your Social Media